〜 Store 『HOBOKAMI TOIRE(ほぼ紙トイレ)』at critical places 〜
Having toilets at evacuation sites is crucial for evacuees'physical and mental well-being as well as public hygiene.
Disasters are unpredictable; they may occur anytime,anywhere.
Therefore, store 『HOBOKAMI TOIRE(ほぼ紙トイレ)』 at as many places as possible.
Not only at public spaces like parks, community centers,schools,
train stations, airports and hospitals, but also at places such as
large-scale commercial facilities and apartment buildings.
Storing 『HOBOKAMI TOIRE(ほぼ紙トイレ)』will bea lifesaver for disaster victims.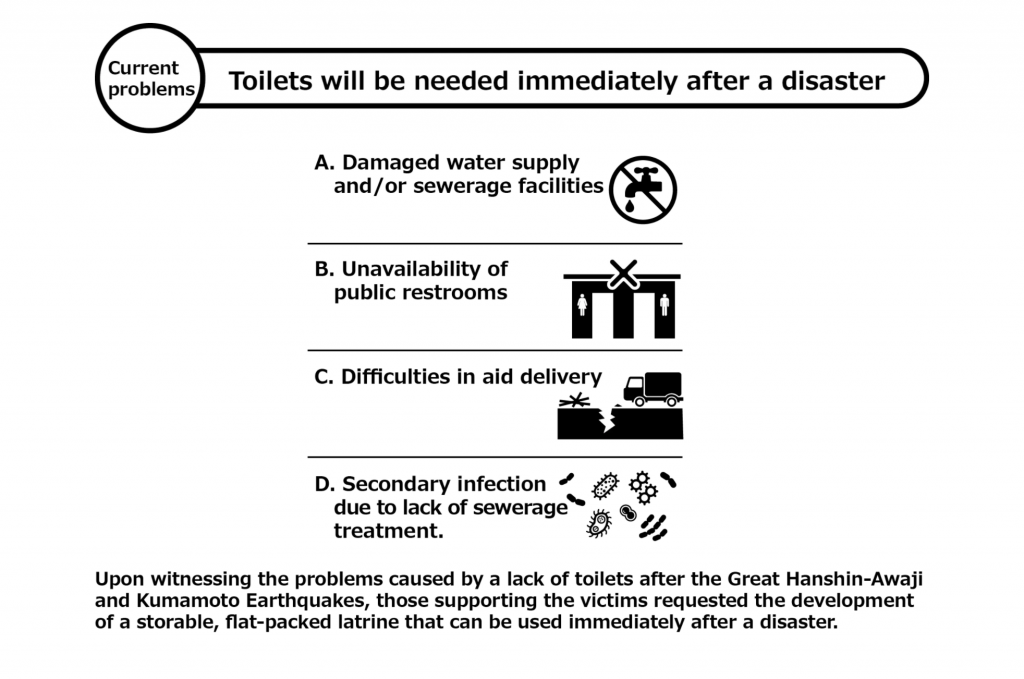 Features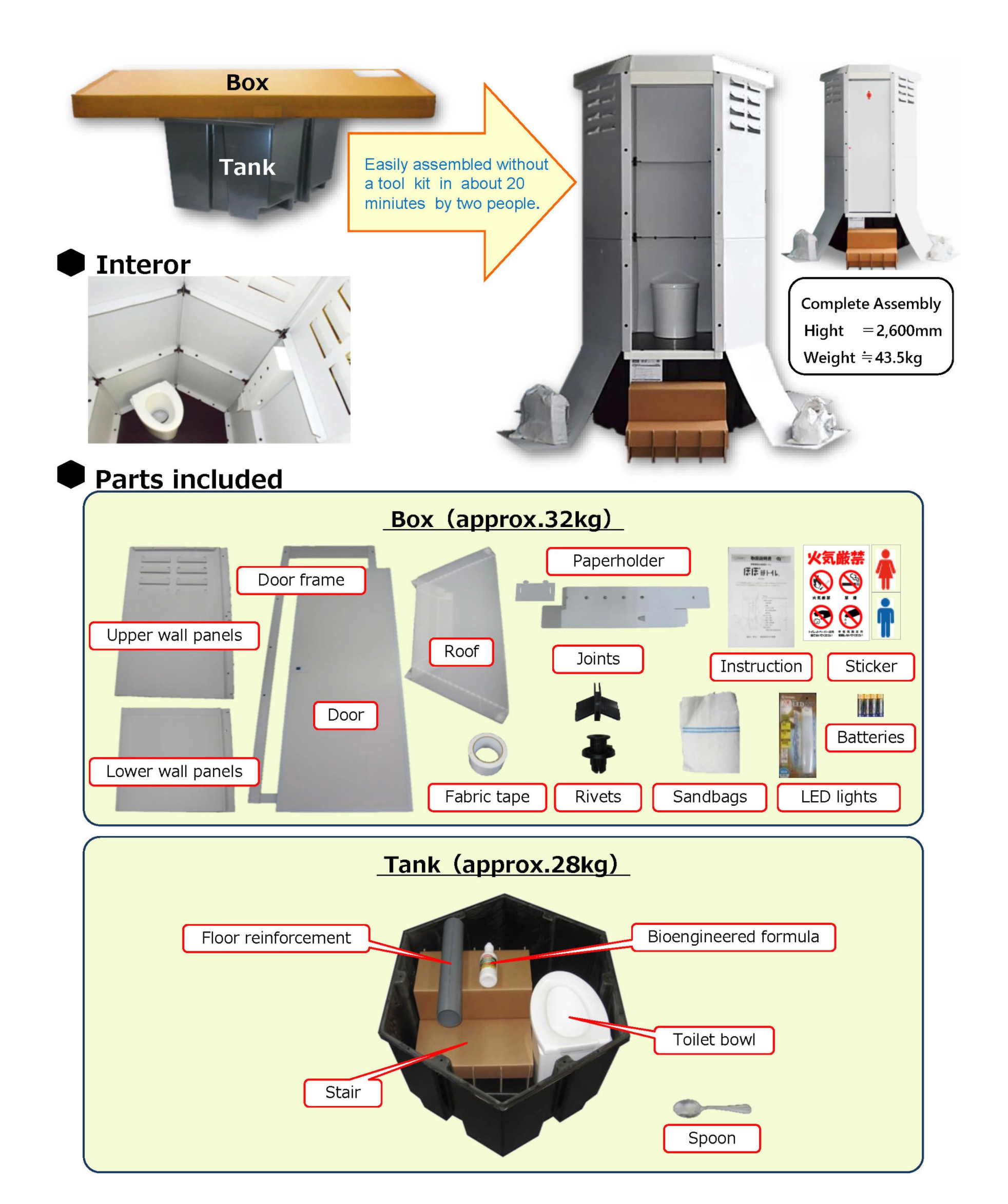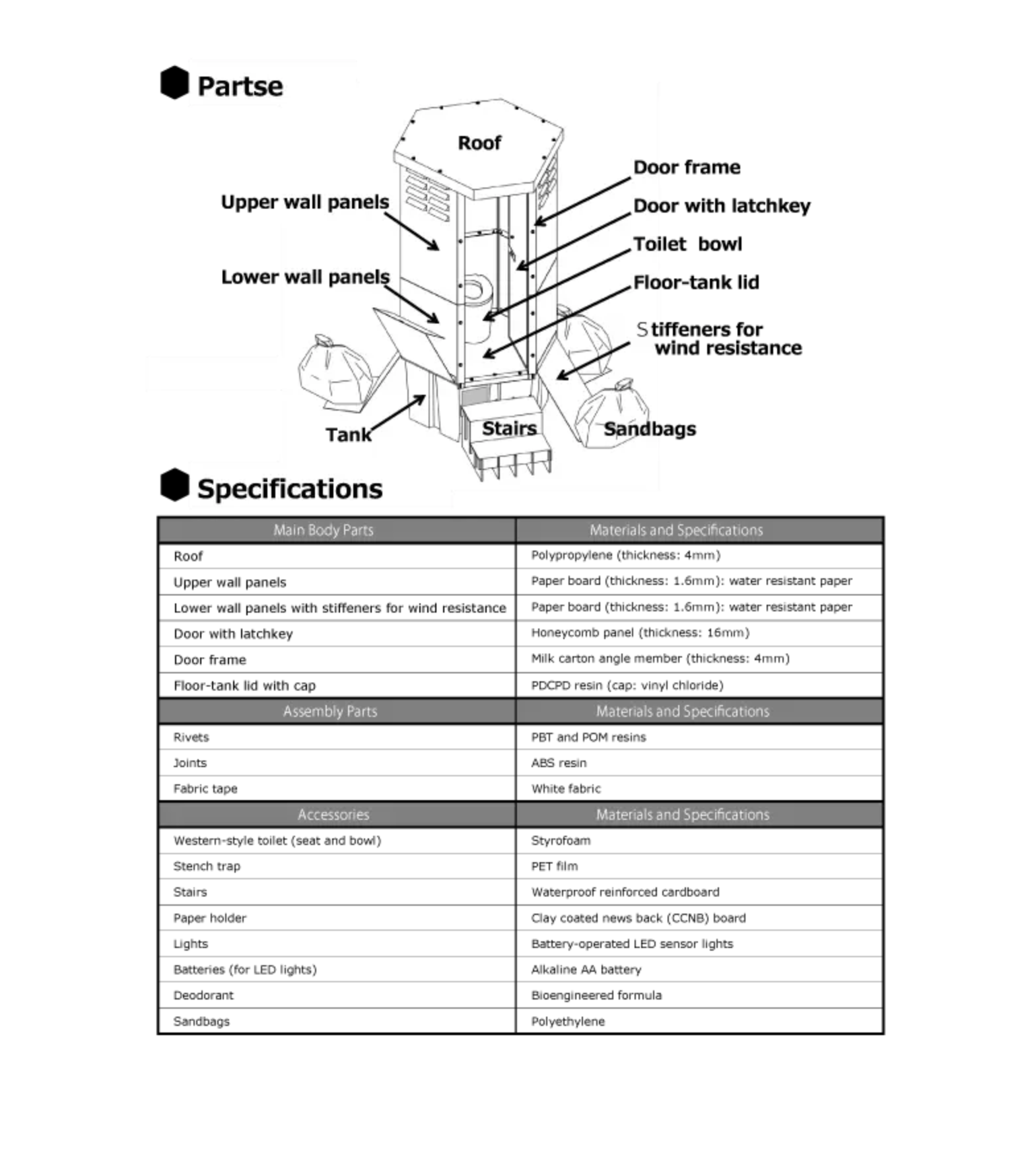 Materials
About us
COMPANY NAME : Kawahara Technical Research Co., Ltd.
ADDRESS : Quest Seitoku 201, 2-2-10 Tsukishima, Chuo-ku, Tokyo, JAPAN
ESTABLISHED : June 24, 1987
HP : https://www.kawahara-giken.com
Inquiries
<Our representative will contact you as soon as possible.>